GARY'S HEART ATTACK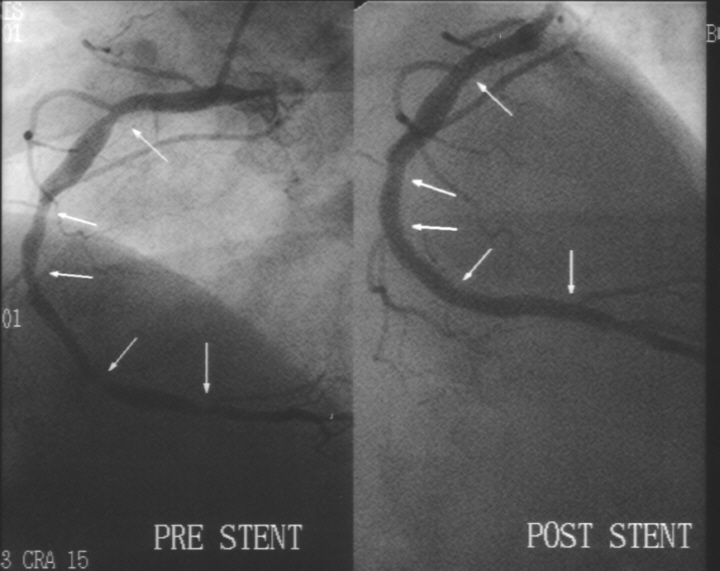 IT OCCURRED ON JULY 16, 2001 DURING GOOD MORNING AMERICA.
HERE IS A PICTURE OF MY HEART BEFORE AND AFTER THE INSERTION OF 4 STENTS
TO UNBLOCK 5 CLOGGED AREAS IN ONE ARTERY.
THE STENTS WERE INSERTED AT
ST. FRANCIS HOSPITAL IN ROSLYN, NY.
ON AUGUST 22, 2001 I HAD 1 STENT INSERTED
IN THE REMAINING CLOGGED ARTERY
ON OCTOBER 26, 2001, ONE STENT WAS REPAIRED WITH A MUCH LARGER STENT.
SCAR TISSUE HAD DEVELOPED IN THE ORIGINAL ARTERY THAT WAS REPAIRED WITH FOUR STENTS. I NOW HAVE A TOTAL OF FIVE STENTS IN THIS ARTERY AND ONE IN THE OTHER ARTERY.
On August 6th & 7th, 2003 I had 2 angiograms which again cleaned out scar tissue and was then treated with radiation to prevent a reoccurrence.
On April 3, 2009, I had 1 giant stent put in, which had to be opened to allow blood to flow to another artery.
On April 21, 2009 I had 2 additional stents put in.
In May, 2011 I had 1 additional stent put in in the "Widow Maker" artery.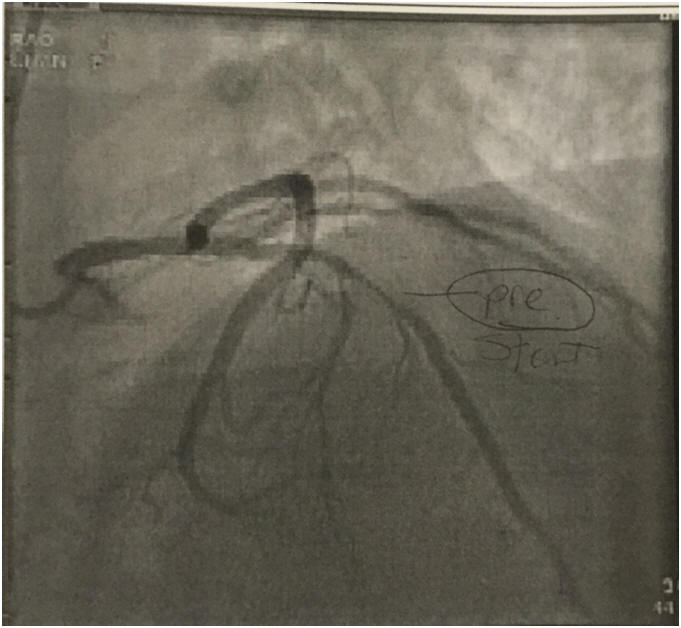 June 26, 2019-Stent #11